International groupage service
Do you need an international groupage service for your shipments? Do you have small consignments of goods? No problem: with the Alpentrans Groupage service, you can ship your partial loads quickly..
Groupage shipments are often the best solution for transporting your loads economically..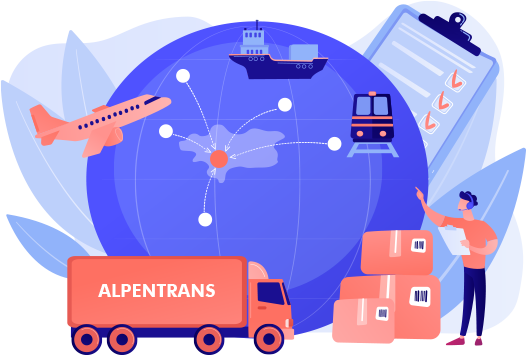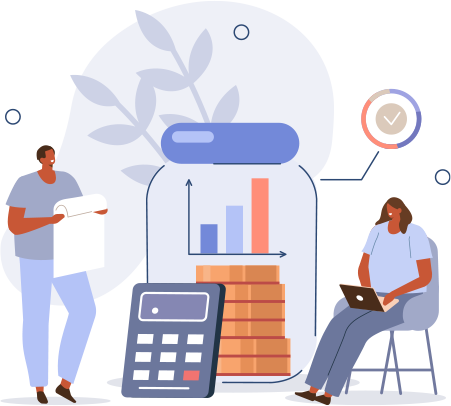 Save your company money
Groupage can be an excellent source of profit for your company..
With groupage, the transport of small consignments of goods becomes cost-effective for everyone. When transporting containerised goods, Groupage is particularly useful as it allows you to share the transport costs with other producers..
The carrier, who collects the local goods from several producers, acts as an ideal logistical meeting point, allowing all load units to be grouped together in a single shipment and thus filling up the mode of transport..
The cost savings of this transport service make it possible to satisfy several shippers with different products and batches of goods, forming complete loads that are more efficient than air and sea transport..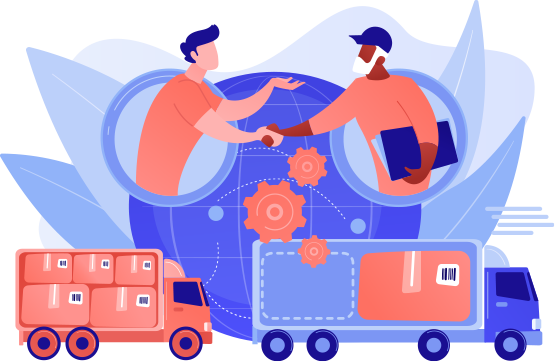 A premium service: overseas groupage
Overseas Groupage is a premium ad hoc service which requires great preparation and precision. From the temperature-controlled collection of wine, beer, spirits and foodstuffs throughout Europe to the preparation of containers in our Verona hub, nothing is left to chance..
Checking and weighing the goods, storage in a dedicated area, preparation of containers and issuing of all customs and transport documents necessary for export are managed by an expert team, which follows each stage and ensures the maximum security of the goods..
During the warmer months we use refrigerated containers to guarantee the integrity of even the most delicate products during their long sea journey. .
Once a device has been fitted to track the position via GPS and monitor the temperature and incidence of light, the shipment is ready to reach the other side of the world.
The advantages of groupage service with Alpentrans
Experience

Experienced Staff in the world of transport and international groupage shipments, ready to support you in every stage of your shipment. Information, estimates and constant monitoring, real-time communication..

Customised solutions

We find the most efficient solution for your transport: we listen your requirements to understand what your company needs and propose the quickest and economical way to ship your goods..

Not only groupage

In addition to transporting pallets in groupage or in complete loads and urgent shipments, we also offer a storage service in our warehouses and the possibility of protecting your own shipments with All-Risk insurance..
Your team of experts is ready to help you
Fill out the form and we will reply as soon as possible.